Some Testimonials from my lovely Clients!
"I asked Chloe if she would take me on after a lot of weight gain post marital separation. At the time, I had a fractured sacrum from a riding accident and my body felt like it was reacting to an inflammatory response from stress and induced toxicity from making unhealthy dietary choices. Chloe was incredible – she tailor made my exercise program specifically for my sacrum and with 3 sessions a week at home, she gradually built up my muscle tone, flexibility and strength without my body going into shock and having any more injuries. I followed her menu choices and gave her a daily food diary. I followed her plan exactly and 7 months later I have lost 2.5 stone and feel on top of the world and always smiling. Chloe isn't just a physical health expert, she is also incredibly supportive emotionally and her dedication has, without doubt, helped me get my life back on track. I will always have Chloe now – she is stuck with me! – she has helped me rebalance my life and I'm eternally grateful to her for that."
"
"Unlike many other trainers, Chloe offers an outstanding all-round bespoke service with huge attention to detail over a client's diet and nutrition as well as being a brilliant and motivating trainer. She makes exercising actually enjoyable and I really look forward to and enjoy the sessions."
"Over 3 years with Chloe and I can't miss a session…. I am addicted! I started training with Chloe having had an ACL reconstruction on my knee and wanted to get fit before my wedding. We trained hard and I felt fantastic. On returning from honeymoon I was reluctant to give up and have been training with her ever since. Chloe makes it fun and come what may, what ever the weather she is there – the hour goes so fast and you feel incredible afterwards, even if you are a little stiff the next day!"
"I met Chloe through my younger daughter three years ago, eight months before a mega zero birthday. I have never been sporty. No tennis, no gym, no swimming, no anything other than a love of riding in my youth and an occasional stroll. At school I was the plump child who nobody wanted in their team and who wished she could watch from the sideline.
I had played with going to the gym as a lead up to my children's weddings but it was a means to an end and I hated every minute and stopped immediately each wedding was over. My first condition I put to Chloe was that I would never exercise outside, the second that I would never run….there were more….too many to list.
I started with three sessions a week. With the goal of an island holiday with family and friends as an incentive, I lost weight and toned up. Slowly Chloe badgered me into thinking of exercise as a goal to health rather than pure vanity. A leopard doesn't change its spots and you can't teach an old dog new tricks but Chloe somehow got under my skin. She knows how to get blood out of a stone and I can honestly say, much to my amazement, that I am suddenly realising that exercise has become part of my life. A few months ago, for the sake of economy, I cut back from three to two sessions a week. It was a big mistake. I lost the momentum. Tomorrow I finish a ten day boot camp. I really am feeling well. This is an unusual statement from me. I've never thought how I feel but it just suddenly occurred to me that I am feeling glowing. I can, under a lot of duress, run a mile. Not much but I have never run in my life before and it is not something we do much of because I so hate it. I adore boxing. Clever Chloe gets me to do sit ups, squats, twists without even thinking about it by the simple addition of hitting her! Planks speed by as Chloe regales me with what film she has seen or some such tale. She allows me to bore her to tears moaning about eating too much and not getting thinner. She makes me laugh when I groan with pain after many repetitions and says 'good' with a wry smile!
Sadly she has not turned this fat short person into Claudia Schiffer but she has given me a commitment to and almost an enjoyment of exercise and, certainly, a love of fresh air. Always smiling, always humorous, and very human and not at all preachy or fanatical – I think she's a trainer in a million."
"Chloe is without doubt the most motivating personal trainer – I always look forward to my training sessions, & through her have found that exercise can be very enjoyable. Each session is carefully planned with new challenges & a different edge to the one before, which for me is so key as it keeps me on my toes (excuse the pun) & inspired. Thank you Chloe."
"Thank you for all your hard work leading up to my wedding. You really were a driving force behind me – and not only were you supportive, you also became a close friend and confidant. You really helped me with my self confidence and self esteem. On my wedding day everyone remarked on how good I looked and how happy and confident I was – and I know you had a lot to do with that."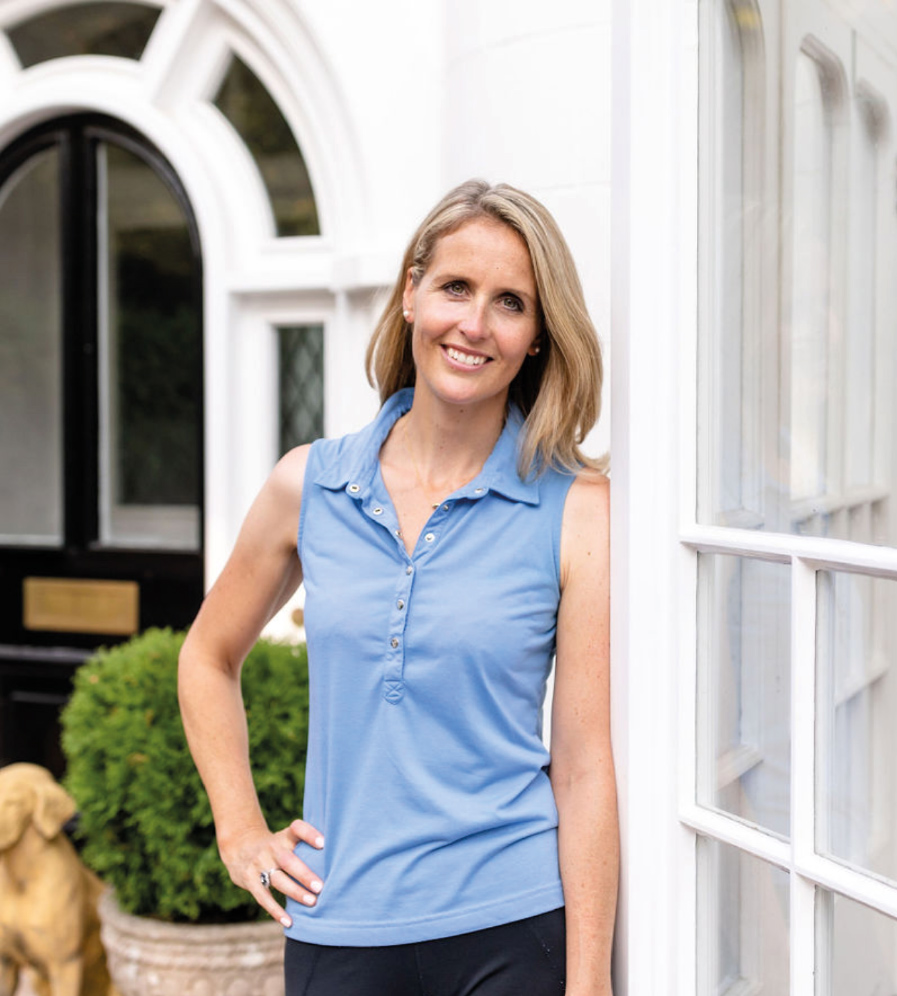 Start your journey to better health
Let me guide you to Complete Wellbeing, focusing on your mental and emotional health, as well as your physical fitness, through bespoke personal training and a nutritious and enjoyable diet.
With over ten years of experience, I am based in Jersey, in the Channel Islands, and look after clients worldwide both in person and via FaceTime.
To book your consultation in person or on FaceTime click on the below button or email chloe@chloebowler.com.